LazyTown Releases App for Ipod named Booclips
The LazyTown BooClip app is a digital children's book that narrates stories using rich multimedia, vivid animations, video clips, music and songs from the LazyTown TV series!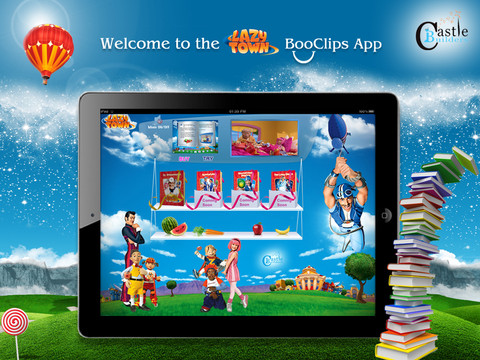 LazyTown BooClips for iPad on the iTunes App Store
[youtube]65Sx63m8AMQ[/youtube]
This is the app you need if you have an i-Pad and you feel like it's time to stop letting your kids only play games - make them read!
Among the fantastic features that the LazyTown BooClip app offers you may find word-for-word story narration, voiceover recording, a dynamic page flip, magnifying glass, bookmark, sign language translation, 3D, and much more!
LazyTown is a children's entertainment brand dedicated to promoting health and wellbeing in a fun way. LazyTown show has been seen by more than 500 million children and aired in over 100 countries throughout the world!
Innovative Features:
*Unique and user-friendly interface that allows young readers to be in control of the reading process (designed particularly for children!)
*The development of the application was supervised by professional psychologists, consultants, linguistics and teachers
*Perfect balance of fun and education: children's reading skills improvement and enlargement of their vocabulary, imagination stimulation and encouraging their self-reliance in an extremely entertaining way!
Don't miss a chance to have The LazyTown BooClip on your i-Pad! Read, watch, listen and have fun!