Another curios thing about the opening credits:
In Season 1, the town looked like this: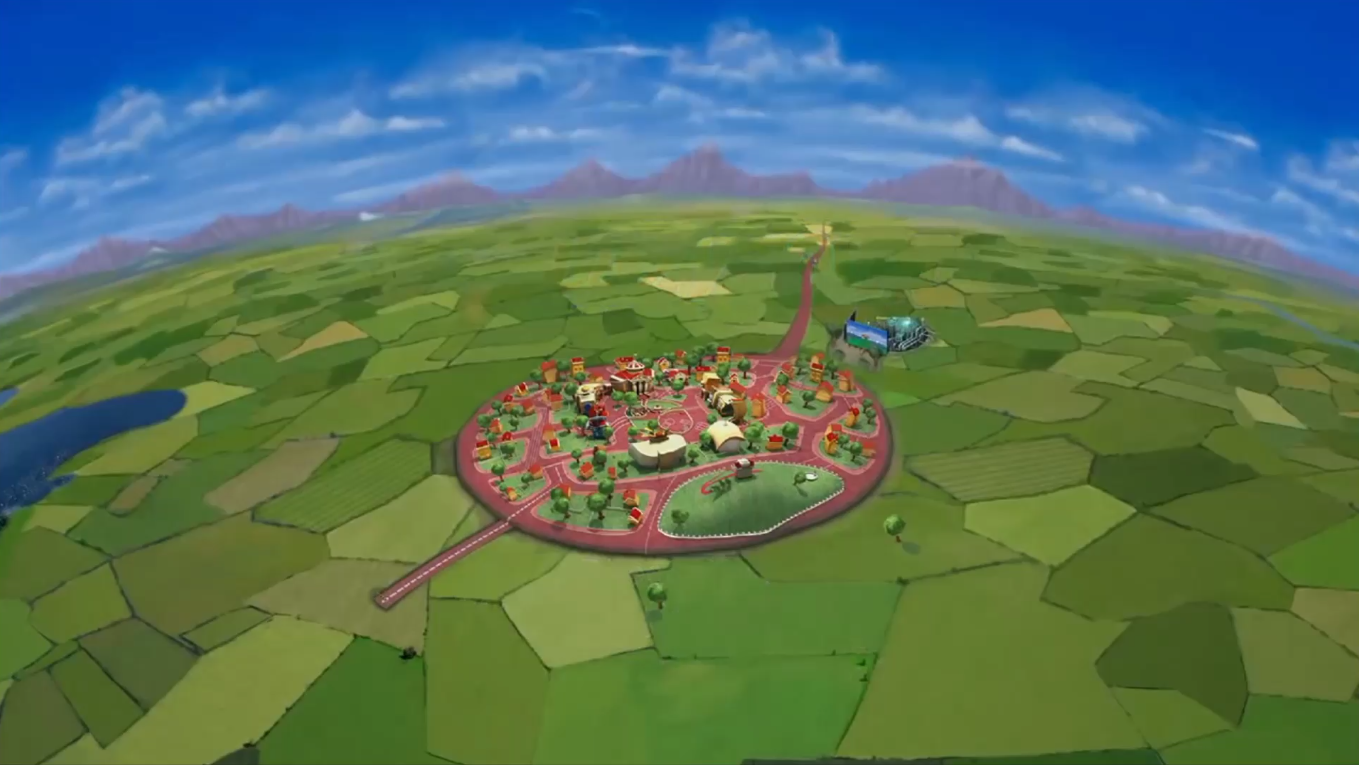 In Sleepless in LazyTown, it turned nighttime. Some other episodes (like Lazy Scouts) had the day time look, yet started at nighttime. Inconsistent.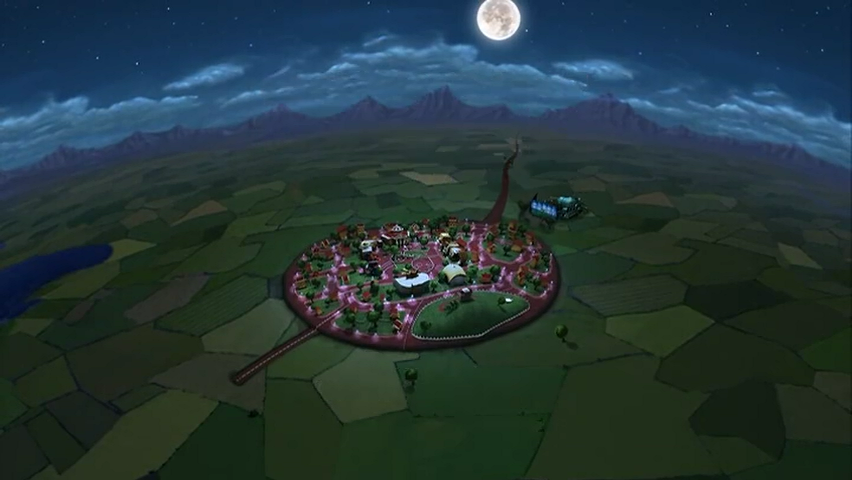 In LazyTown's Surprise Santa, it had snow everywhere. Normal so far.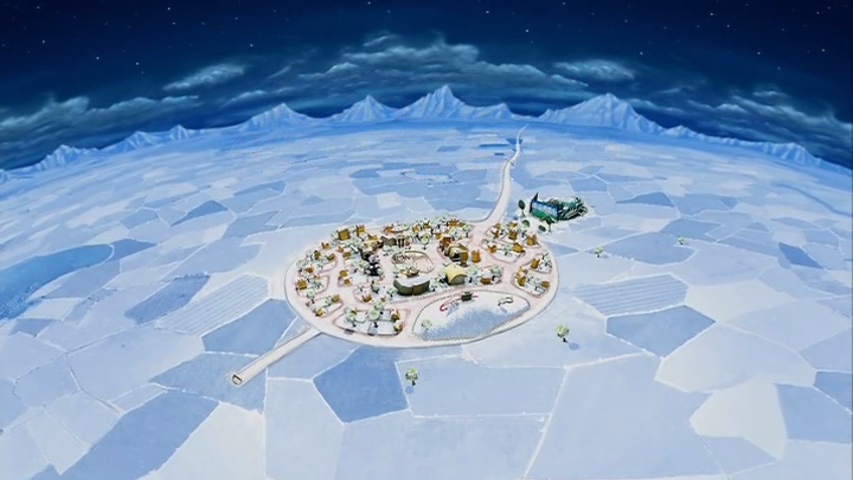 However, the town's design changed in Season 2, first seen in Trash Trouble: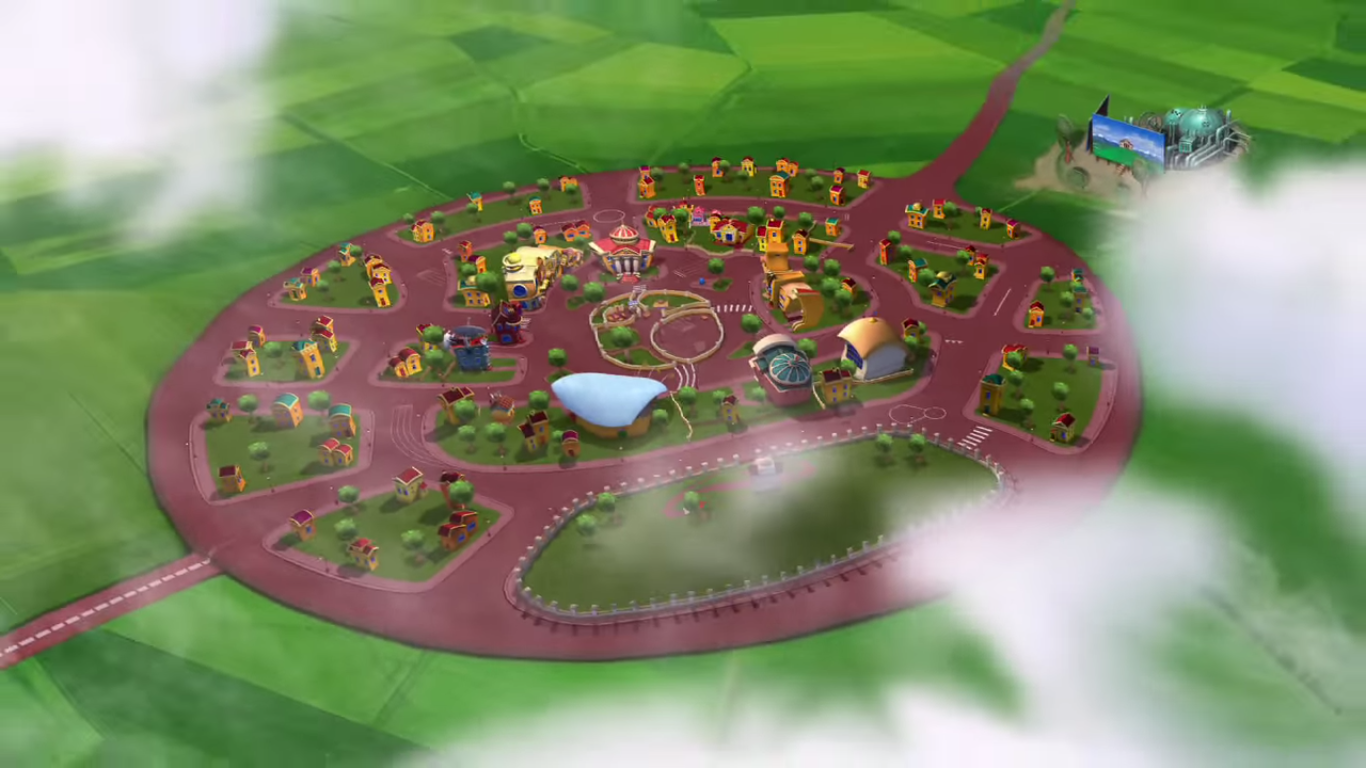 The LazyTown Snow Monster used the Surprise Santa look, but with less-snow-covered (for lack of a better term) pathways.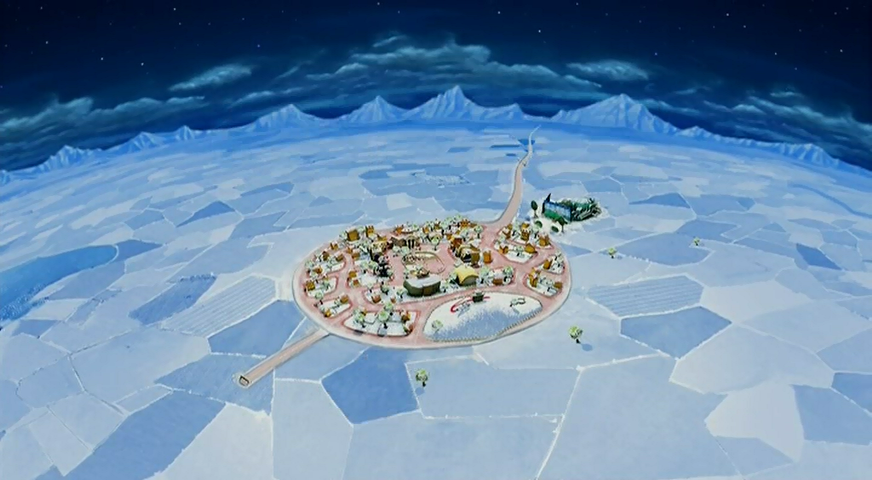 While the opening credits for Season 2 still used the Season 1 design, LazyTown Extra used the new design here instead.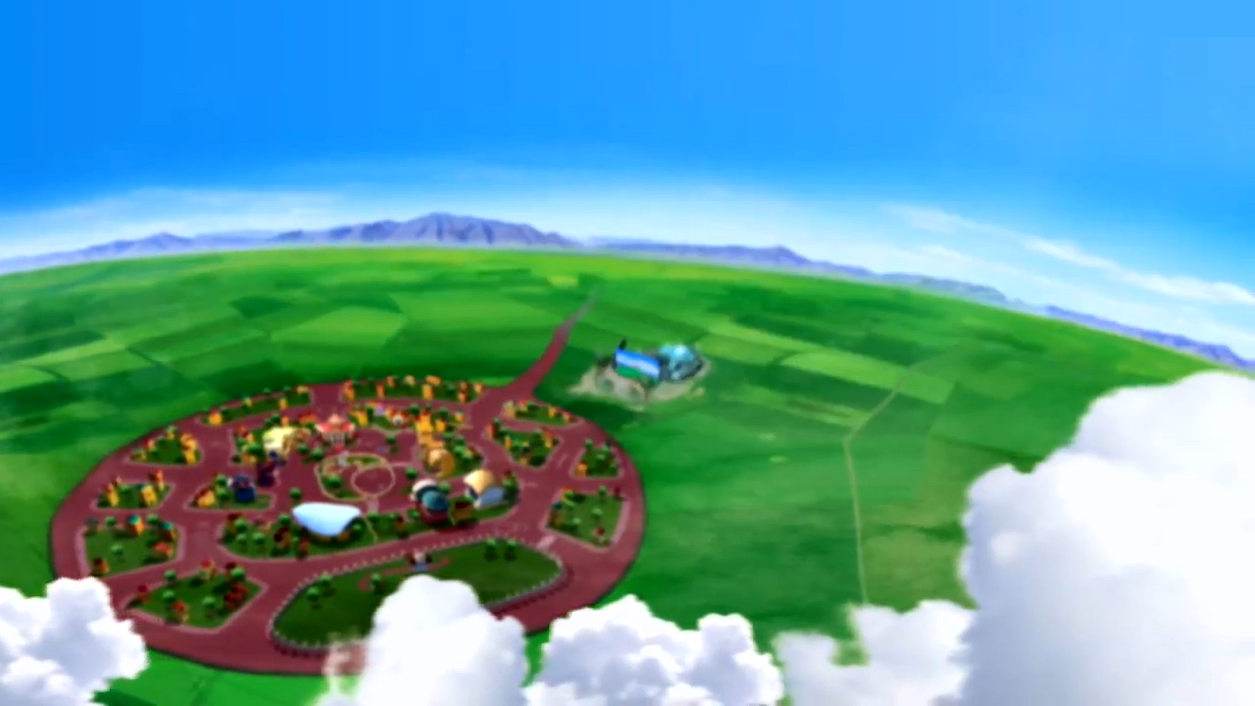 Season 3 changed the design in the opening to the Season 2 design, with new pathways to the Lazy Grove and the beach: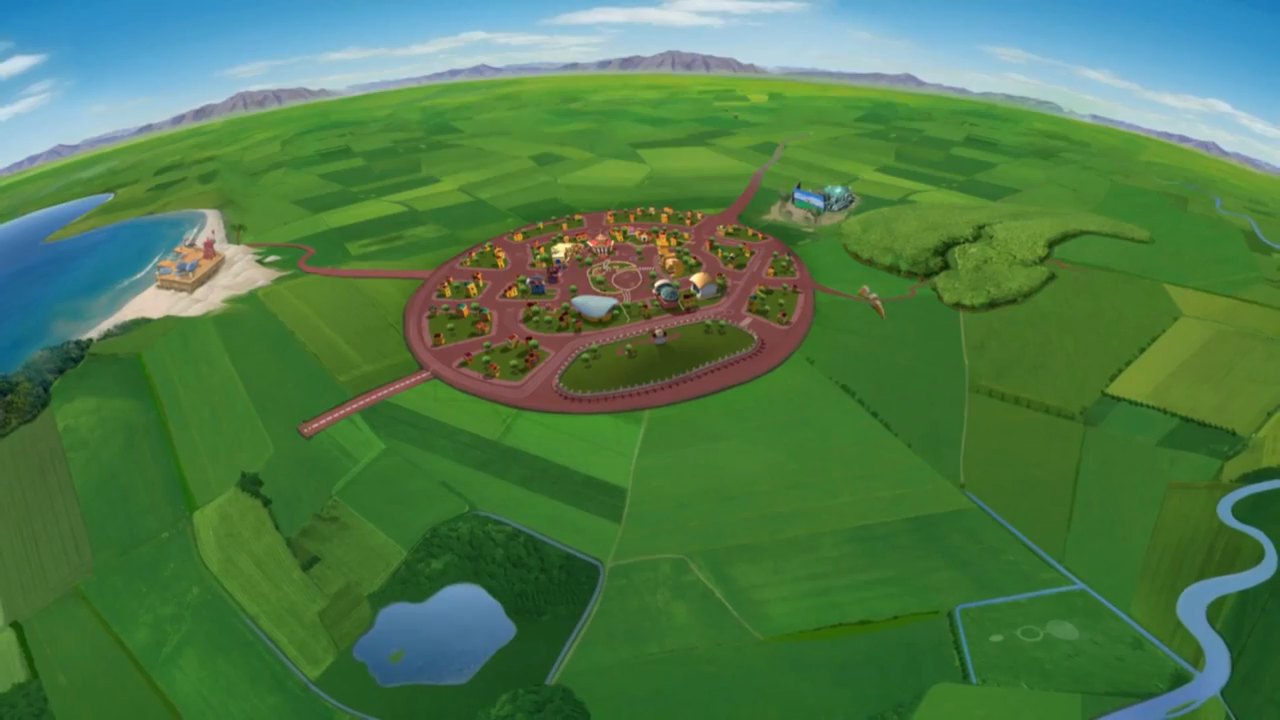 The Holiday Spirit reused Snow Monster's town design, making it inconsistent again.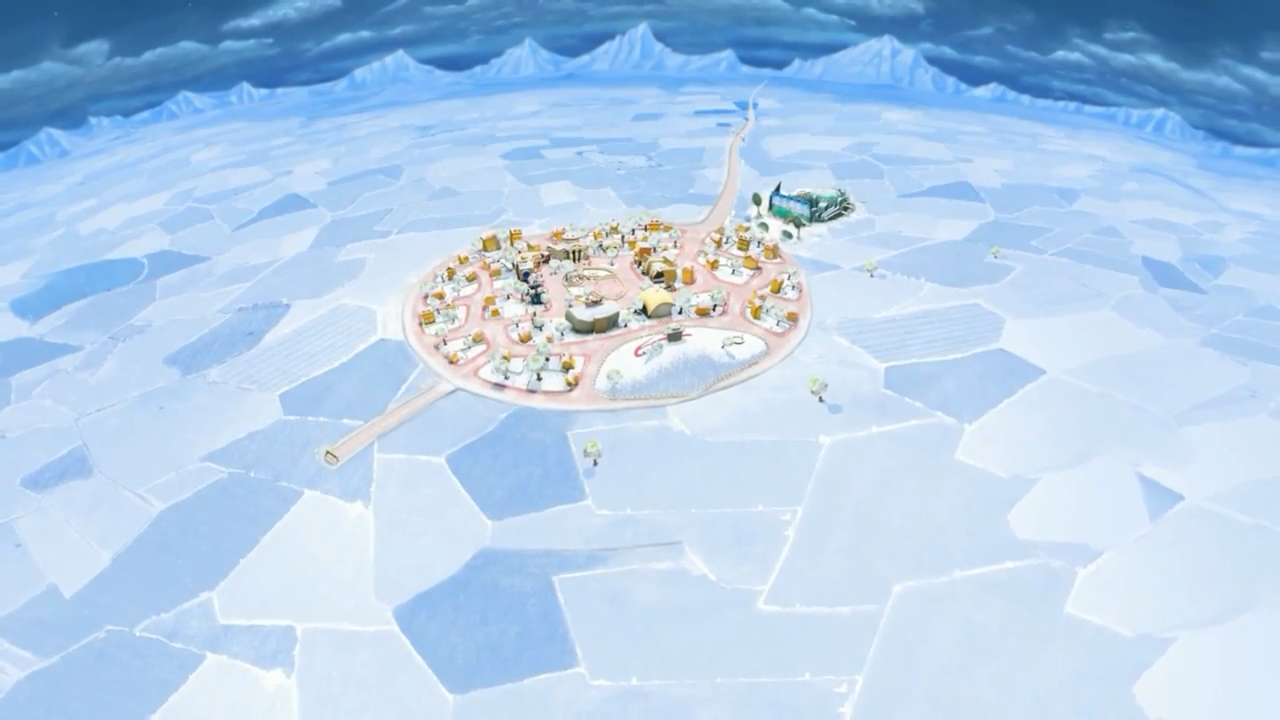 Season 4's doesn't look any different from Season 3's, this shot shows the most of the surrounding area.